La Veta Pass, Colorado:
July 4th, 2008
La Veta, Colorado to Fort Garland, Colorado with scheduled meet at Fir.
Fort Garland, Colorado to La Veta, Colorado with scheduled meet at Fir.

---
You are on PAGE 5
---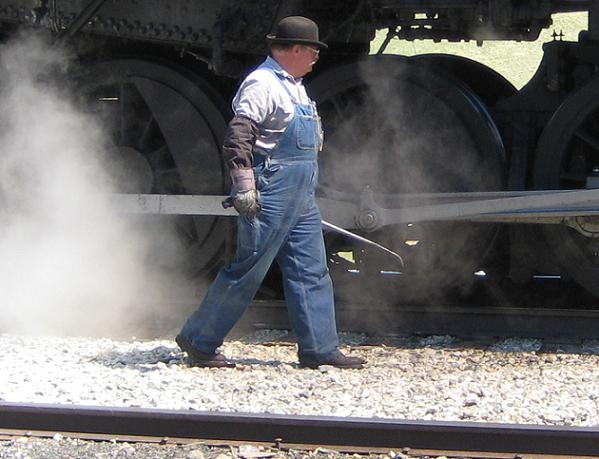 He closely inspects the locomotive.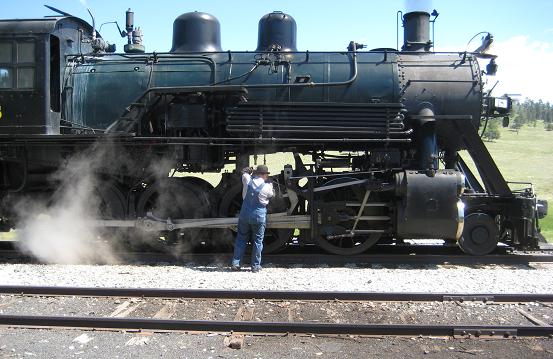 Oiling the locomotive.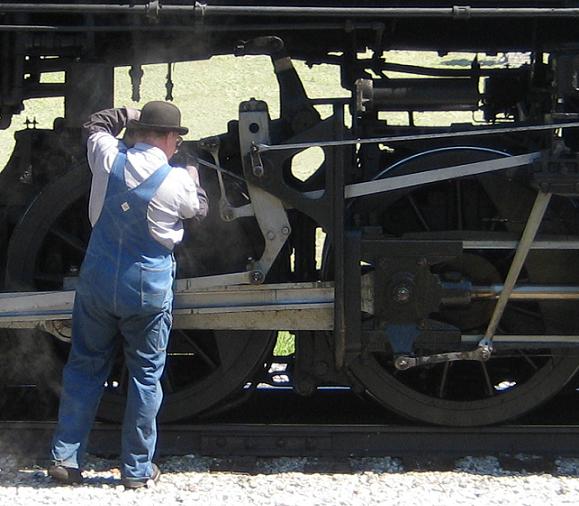 This is one of Will's favorite photos.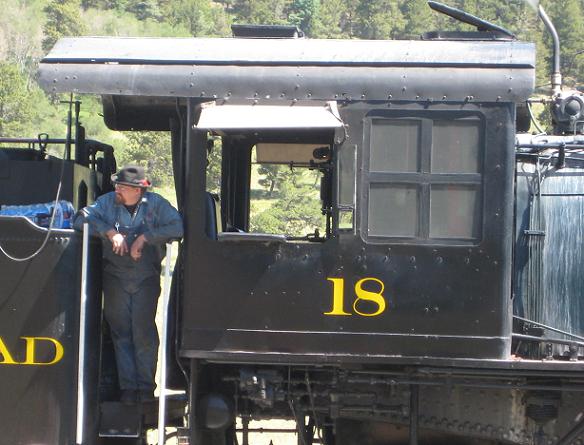 He's relaxing as far away from the firebox as he can get.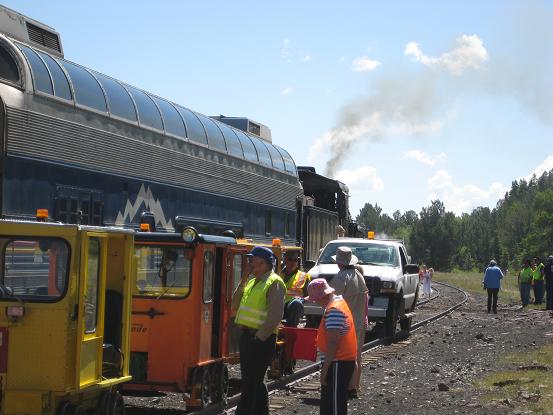 Ray entertains questions from the passengers of the steam train.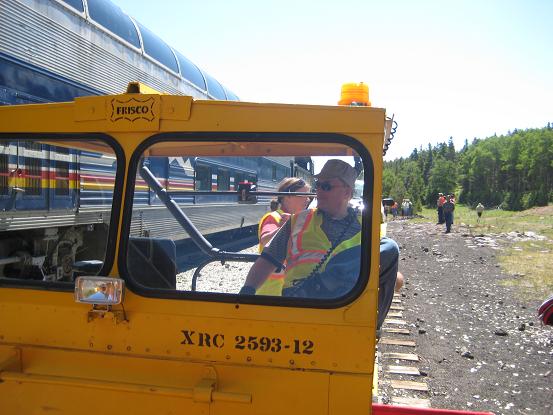 Ray & Anne next to the steam train.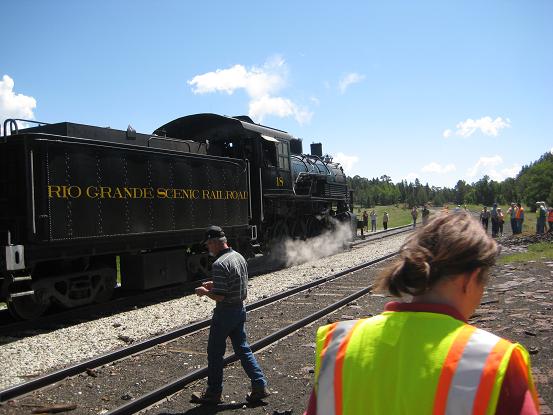 Anne gossips with a passenger.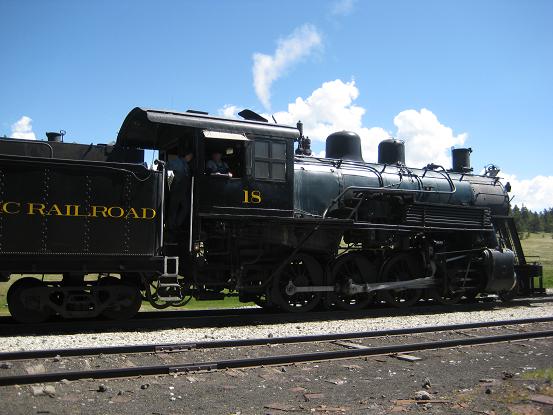 The train prepares to depart.
As soon as they're gone, we'll get our track warrant (permission) and continue on our journey.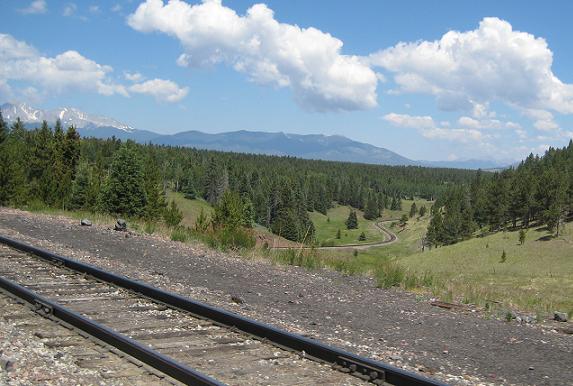 In the distance, you can see the track we will soon be on.
Leaving the siding at Fir.
Heading westward from Fir. Click to play the movie!
---
"Frisco Logo" property of BNSF Railway. All other photos and movies ©2008 Will Hamilton