La Veta Pass, Colorado:
July 4th, 2008
La Veta, Colorado to Fort Garland, Colorado with scheduled meet at Fir.
Fort Garland, Colorado to La Veta, Colorado with scheduled meet at Fir.

---
You are on PAGE 4
---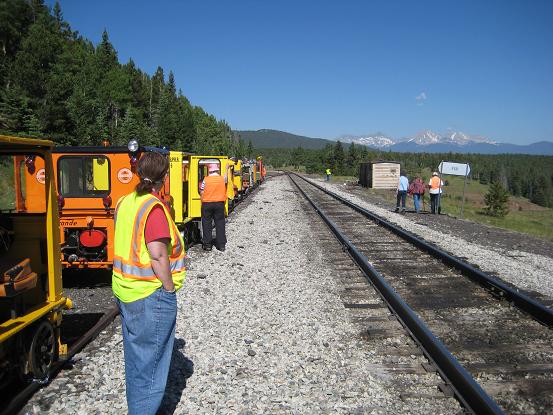 The train will arrive in an hour.
The excursion participants will move far away from the tracks before the train approaches.
Anne can be seen on the left.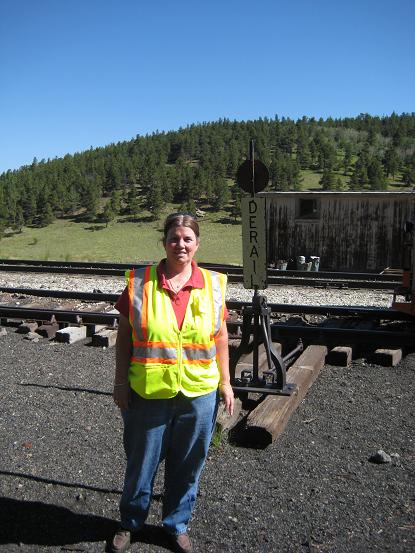 Here's Anne at the Derail.
San Luis & Rio Grande train arrives! Click to play the movie!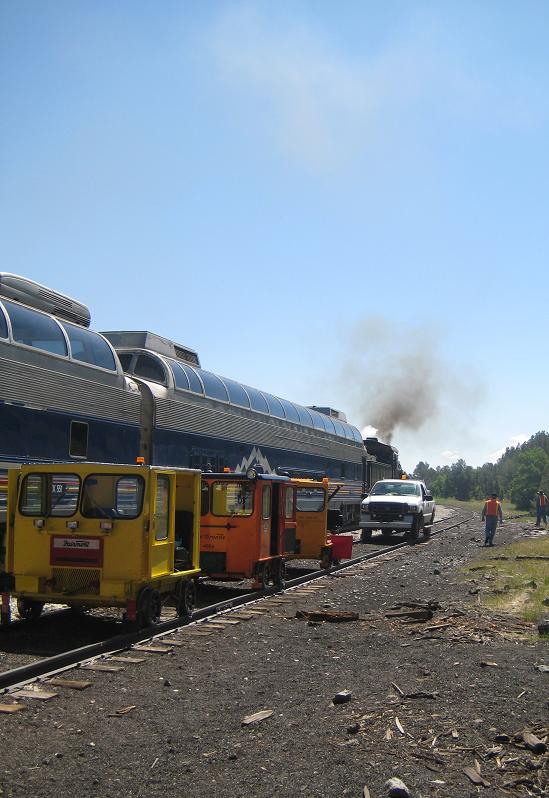 The train we were waiting for arrives! It is a steam powered passenger train for the San Luis & Rio Grande Railroad.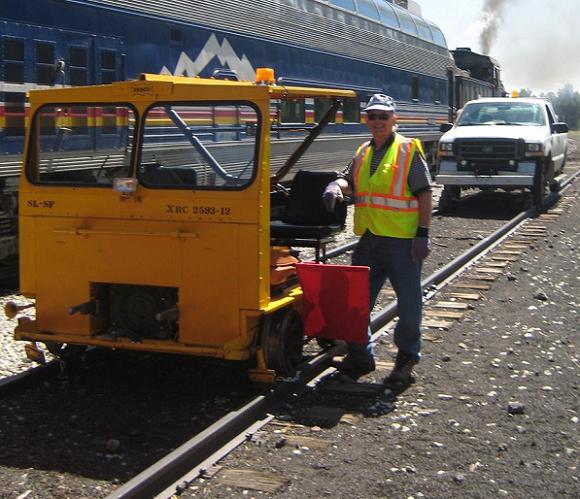 After the steam train stops, Ray poses for a picture.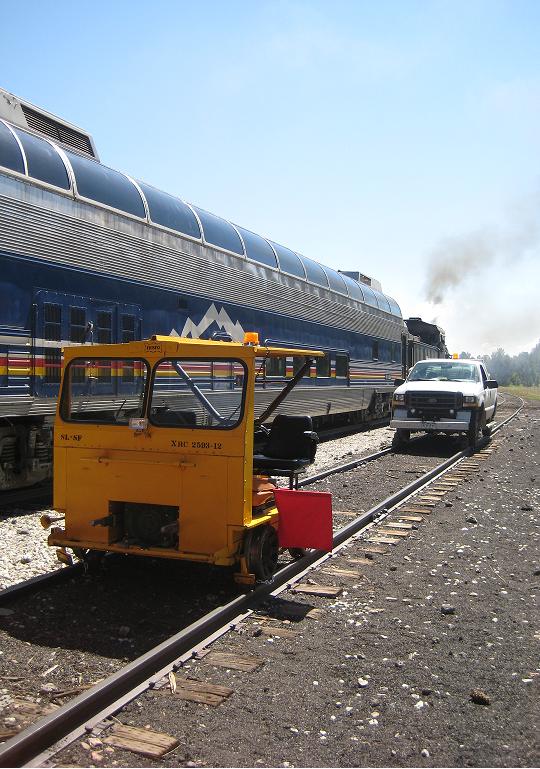 This picture is for our photo album.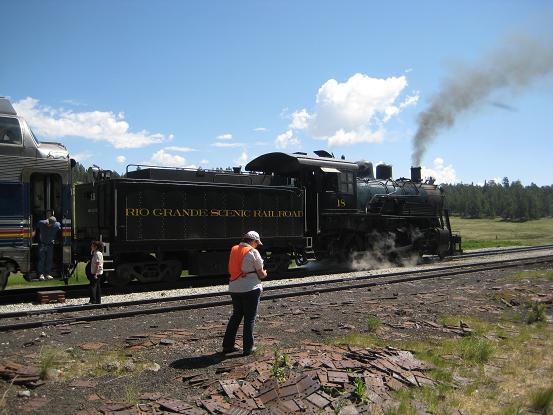 Here's the locomotive.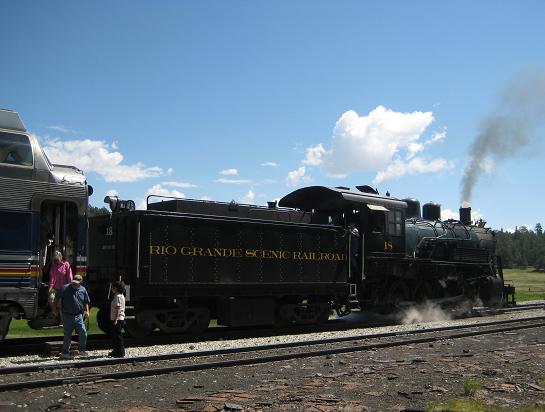 Passengers disembark to stretch their legs and explore the motorcar excursion.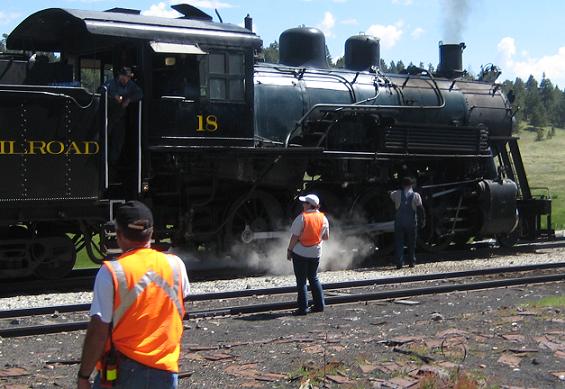 The crew begins work servicing the locomotive.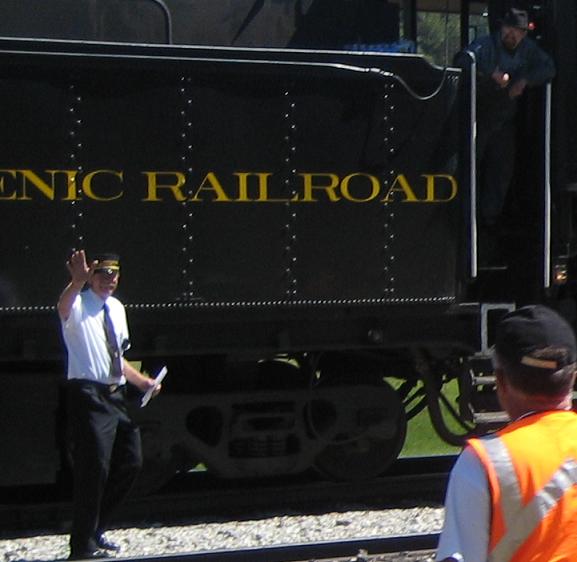 The conductor waves to Will.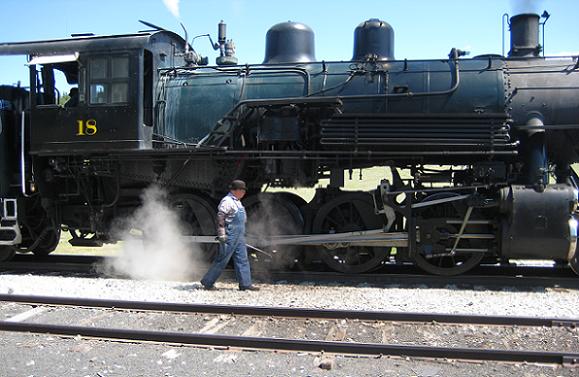 The crew prepares for the steep descent just beyond the summit.
---
"Frisco Logo" property of BNSF Railway. All other photos and movies ©2008 Will Hamilton