La Veta Pass, Colorado:
July 4th, 2008
La Veta, Colorado to Fort Garland, Colorado with scheduled meet at Fir.
Fort Garland, Colorado to La Veta, Colorado with scheduled meet at Fir.

---
You are on PAGE 3
---
Here is one of many cuts that had to be made to make room for the railroad.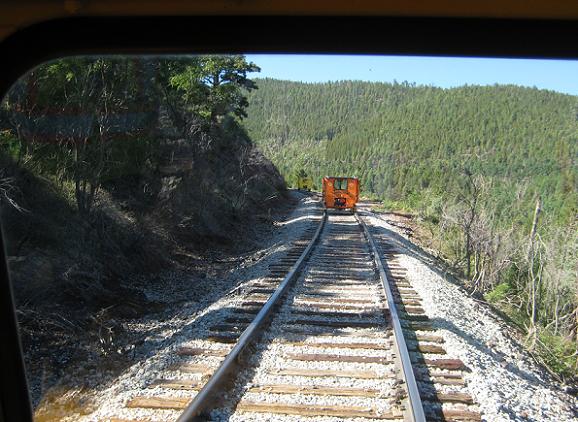 The scenery here is mostly conifer forests. However, there is desert on the other side of the mountain.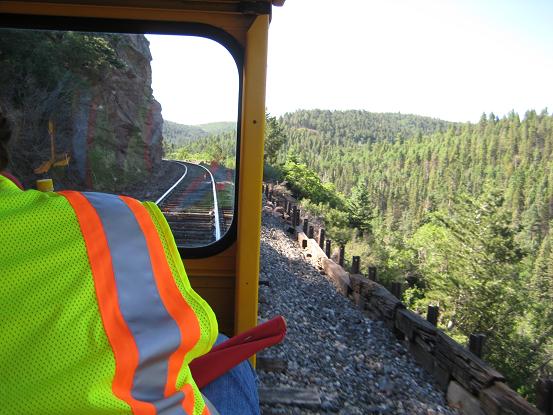 There is a cliff on the right. It is nearly vertical and several hundred feet down.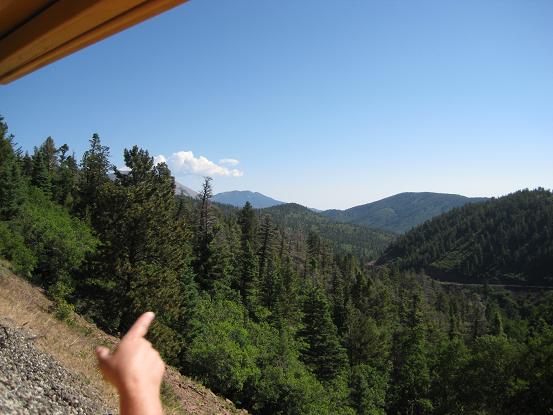 Anne points to where we were a few minutes ago.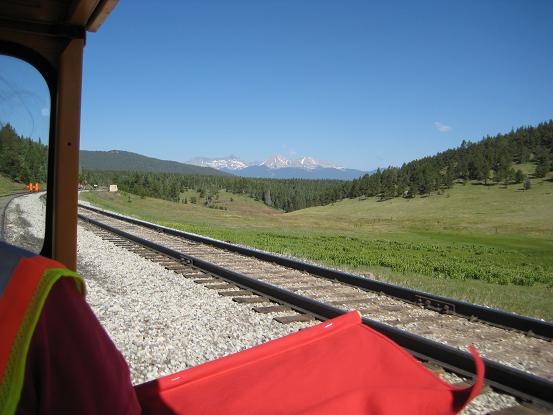 We enter the siding at Fir, where we are to meet a train heading in the opposite direction.
Anne holds out the flag to signal that we are slowing down.
Arrival at Fir. Click to play the movie!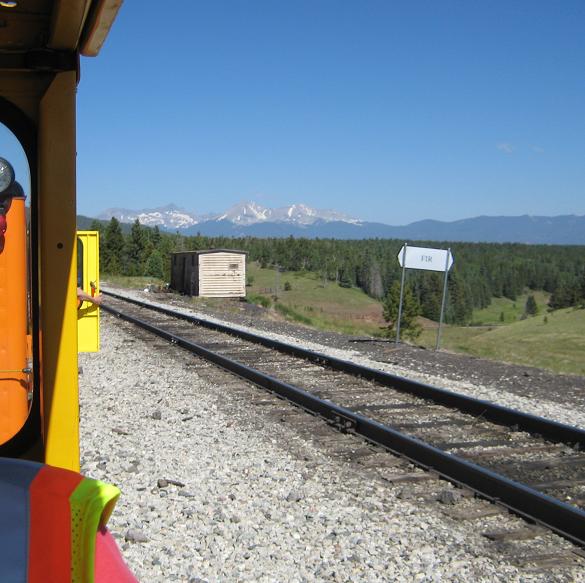 As the sign says: "Fir".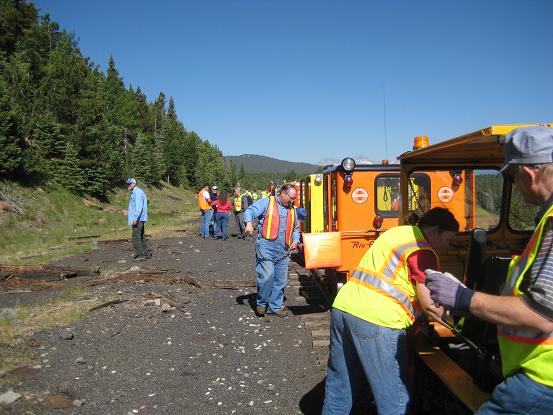 Everyone prepares to chain their motorcars to the tracks. This siding is just beyond the summit so all the motorcars want to quickly roll forward.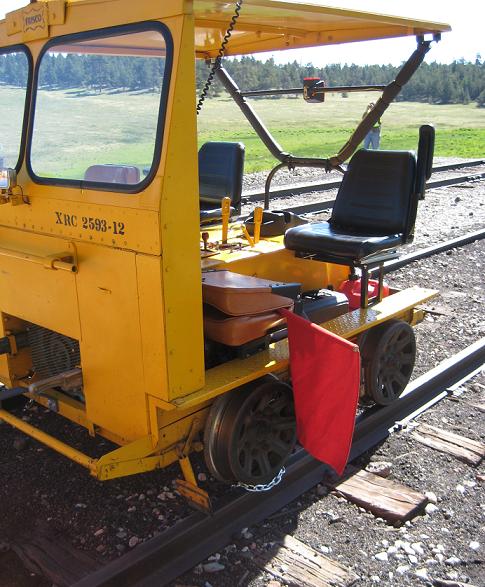 The brakes are applied on the Frisco "Twenty Grand", and the chain confirms it won't go anywhere.
Will at Fir.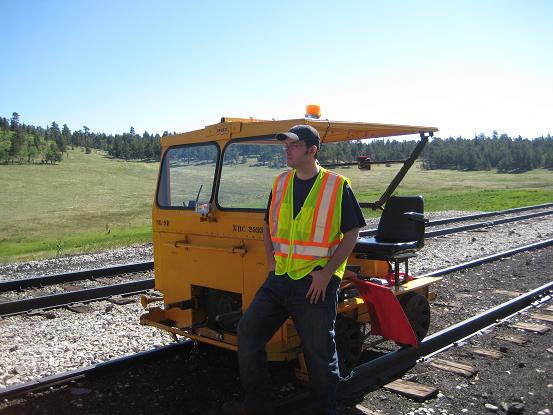 Will at Fir, waiting for the other train.
---
"Frisco Logo" property of BNSF Railway. All other photos and movies ©2008 Will Hamilton