La Veta Pass, Colorado:
July 4th, 2008
La Veta, Colorado to Fort Garland, Colorado with scheduled meet at Fir.
Fort Garland, Colorado to La Veta, Colorado with scheduled meet at Fir.

---
You are on PAGE 1
---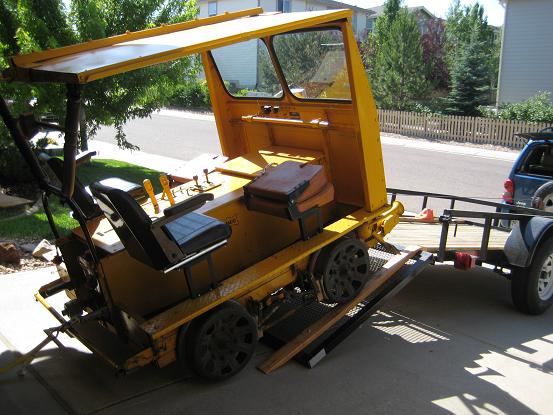 Loading the "Twenty Grand" onto the trailer. It requires two winches.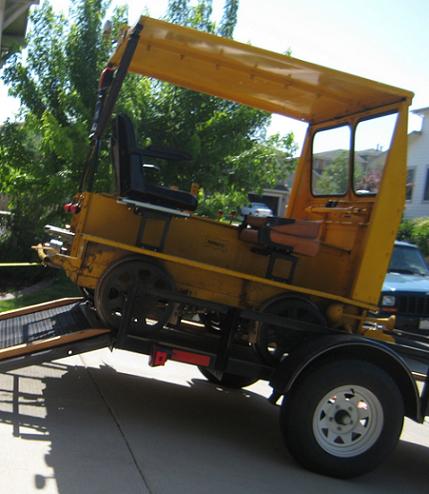 It is very steep.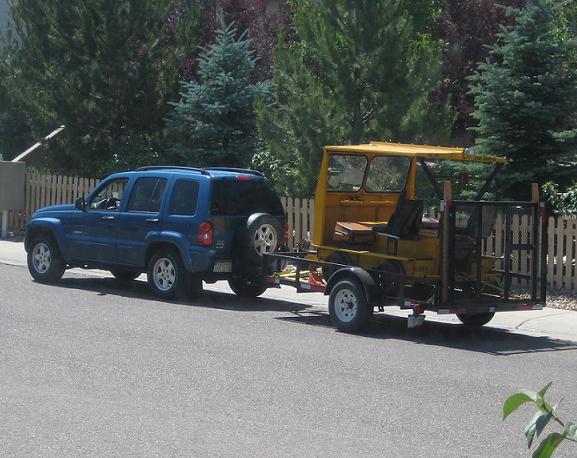 Ready to depart!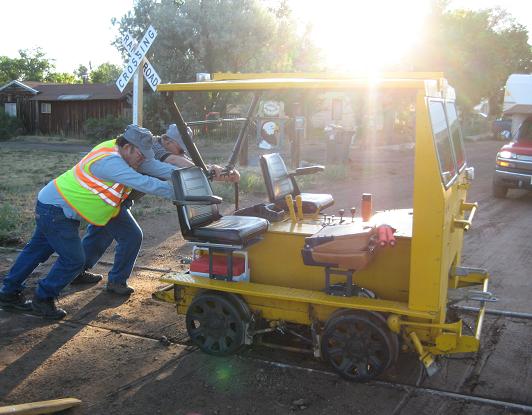 Setting the motorcar onto the tracks at La Veta, Colorado.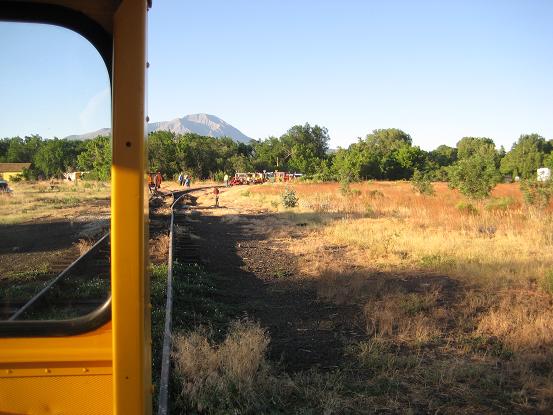 At the wye in La Veta, Colorado.
Ray can be seen through the windshield. The La Veta Depot is behind him. It used to be located at a siding called Fir, near the summit of La Veta Pass and was moved down to La Veta.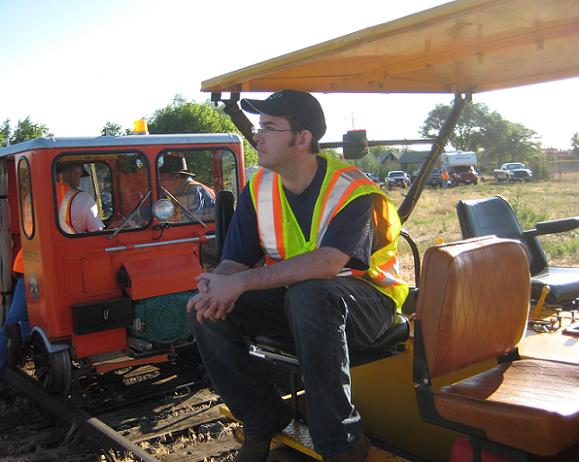 Will waits for the excursion to begin.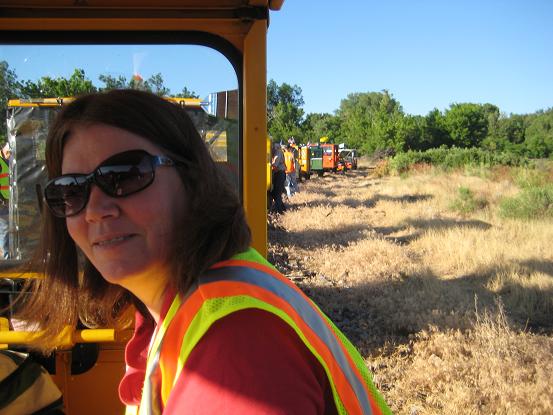 Seventeen motorcars made up our excursion. One motorcar had mechanical troubles and was unable to go.
We were to meet a train at Fir, so there was no time to work on it.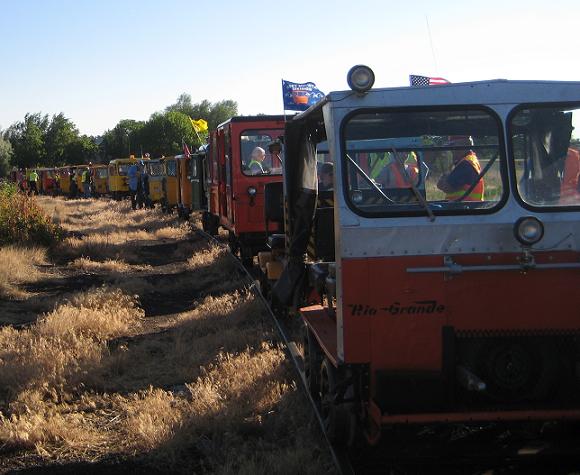 The excursion prepares to roll onto the main tracks to meet with vehicles containing representatives of the railroad.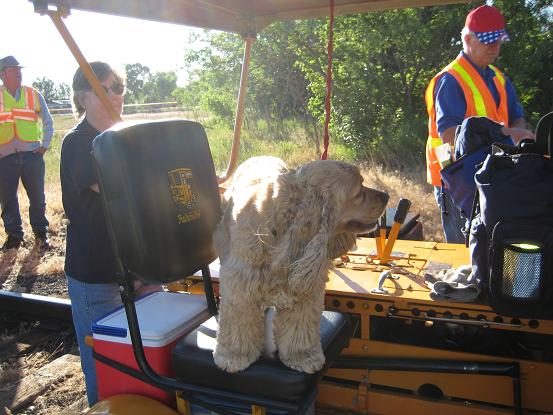 This is Taffy. She's a Cocker Spaniel, and she rode over the pass.
---
"Frisco Logo" property of BNSF Railway. All other photos and movies ©2008 Will Hamilton