Creede Branch July 5th, 2008
South Fork, Colorado to Creede, Colorado.
Creede, Colorado to South Fork, Colorado.

---
You are on PAGE 2
---
Looking back as we head up the hill to Creede.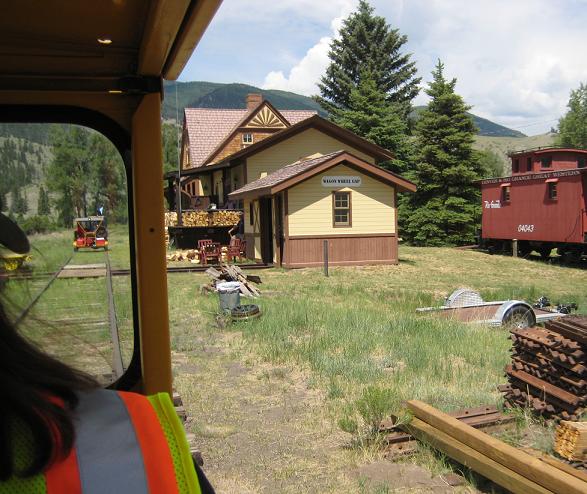 Wagon Wheel Gap.
We are friends with the owners of this depot-turned-home. When we drove past, we came in with horns blaring, and they responded with an equal amount of noise. They have their own motorcar in the shed in the foreground.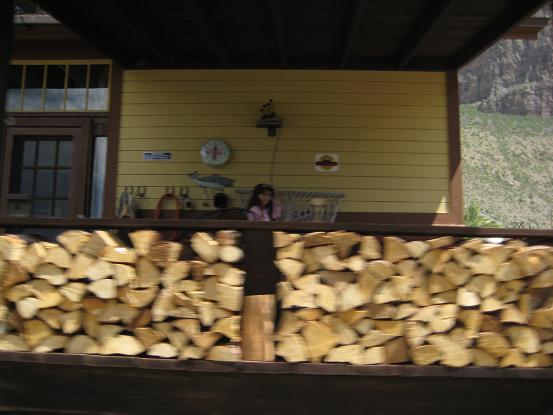 A girl at the Wagon Wheel Depot makes some noise as hard as she can!
The blue sign next to her warns that spitting results in a large fine.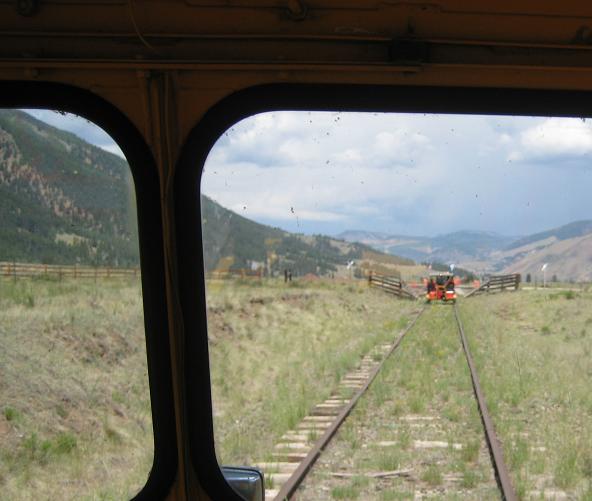 One of four highway grade crossings.
Anne was one of the 3 grade crossing flaggers that jumped out at each crossing and ran over to stop fast moving traffic. The motorcars stopped short of each crossing, then once all highway traffic came to a halt, moved together across the road.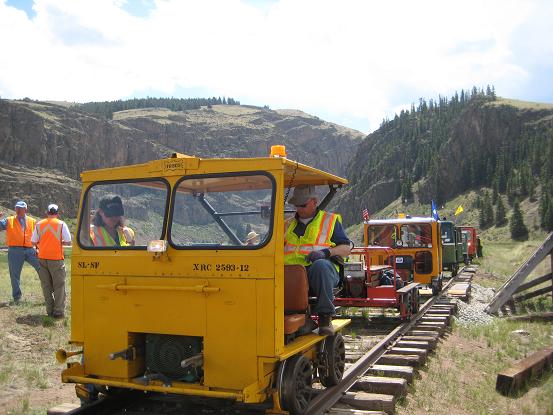 Preparing to cross the highway.
Click to play the movie!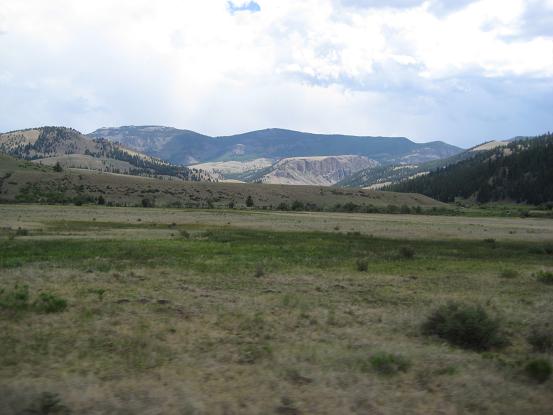 Typical Colorado.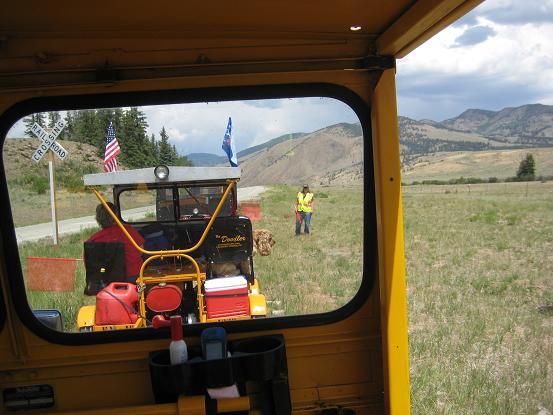 Anne prepares to flag the crossing. That's her in the distance. Taffy the dog was in the motorcar in front of us. You may remember her from the La Veta Pass excursion.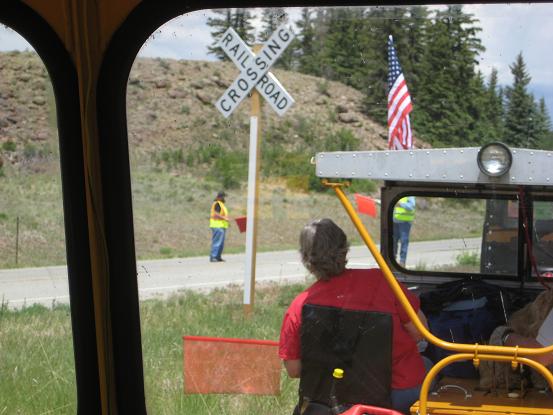 Anne doing her job.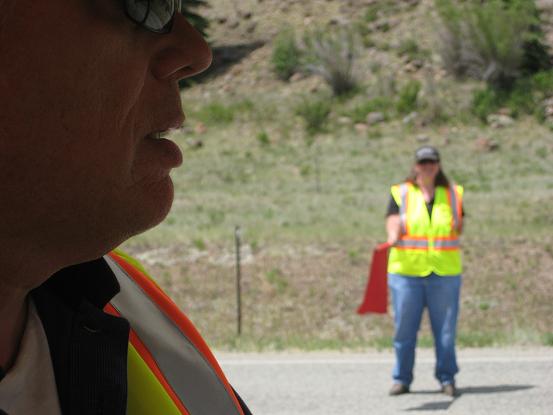 Ray & Anne working.
---
"Frisco Logo" property of BNSF Railway. All other photos and movies ©2008 Will Hamilton