Creede Branch July 5th, 2008
South Fork, Colorado to Creede, Colorado.
Creede, Colorado to South Fork, Colorado.

---
You are on PAGE 1
---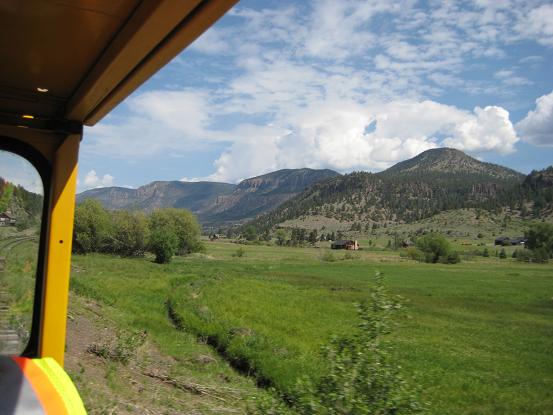 As of July 2008, we are the only traffic to travel these former D&RGW rails. The line had been dormant for 15 years. I met with the owner of the railroad, and he told me how hard they've worked to make the track traversable again. They were cutting down trees that had grown up through the tracks.

You can see a lot of work has gone into bringing the track back to life. At some point in the near future, they hope to run a tourist train here, however the City of Creede fears the impact that a few tourists may have on their city, and would not grant permission for our excursion to come any closer than about a mile from town.

Even with this restriction, a 93 year old local woman (who had joined us for the excursion), walked across the trestle, tie after tie, into Creede and back. That was a distance of over 2 miles.

Those who support the railroad will only do business in Creede with "railroad friendly" establishments.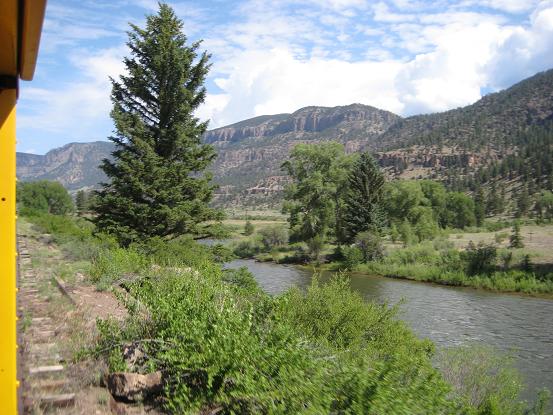 The Rio Grande (river) in Colorado.
Click to play the movie!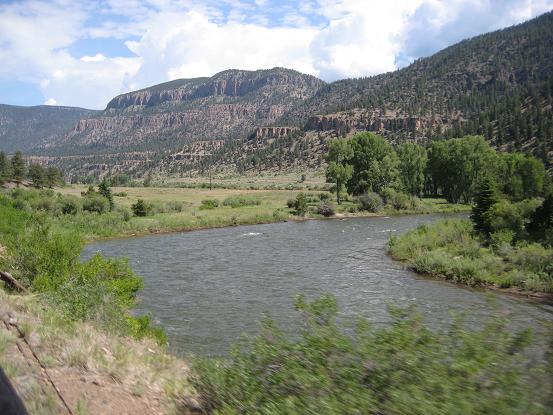 These are the "Palisades".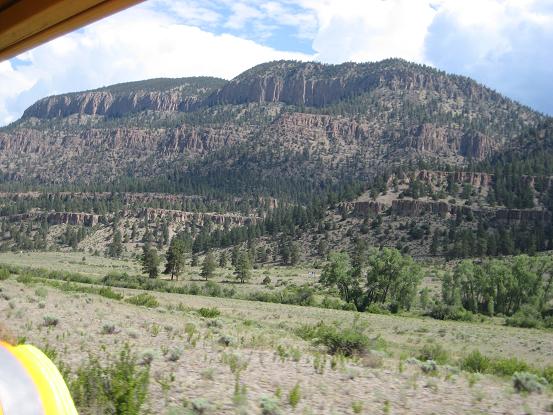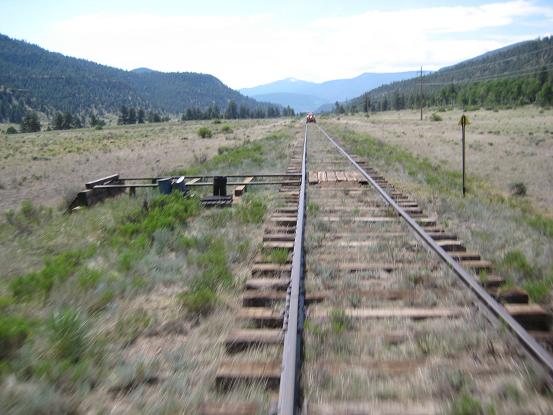 Looking back at a setoff near milepost 304.
Click to play the movie!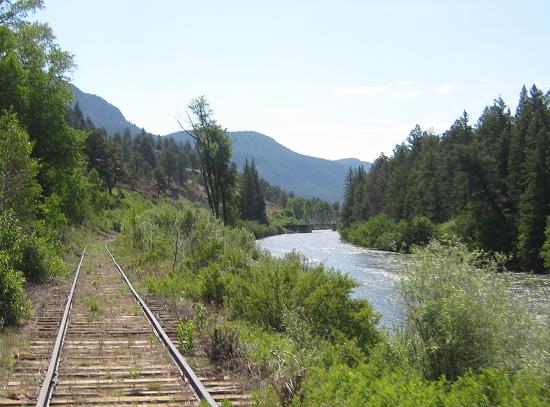 Looking back at the "Silver Bridge" in the distance. The owner of the railroad says that's its nickname.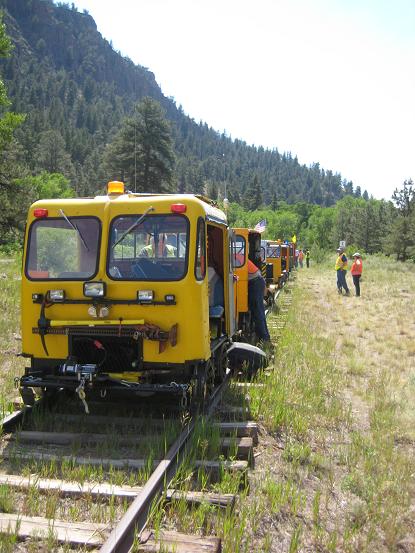 Stopped at Palisade campground.
Click to play the movie!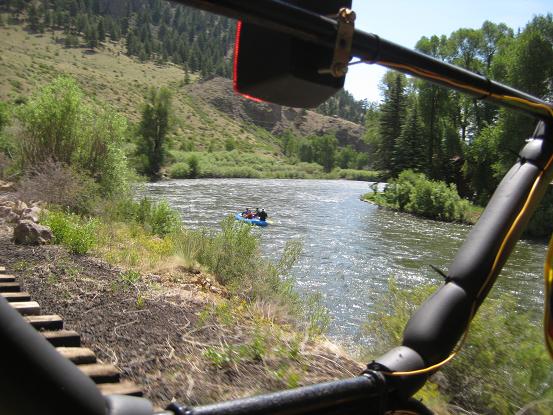 One of the many rafters.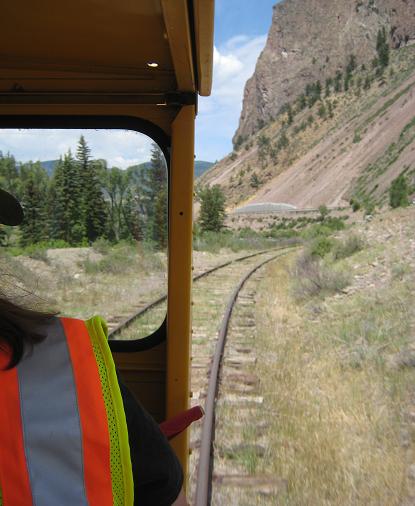 Click to play the movie!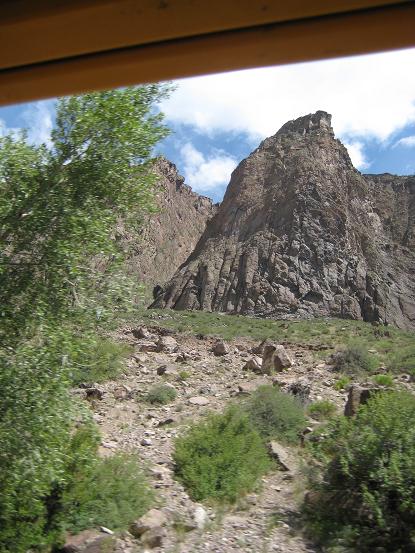 Looking almost straight up!
Click to play the movie!
"There's people on the Wagon Wheel Bridge - they're slowing down to wait for them to come off."
Click to play the movie!
---
"Frisco Logo" property of BNSF Railway. All other photos and movies ©2008 Will Hamilton